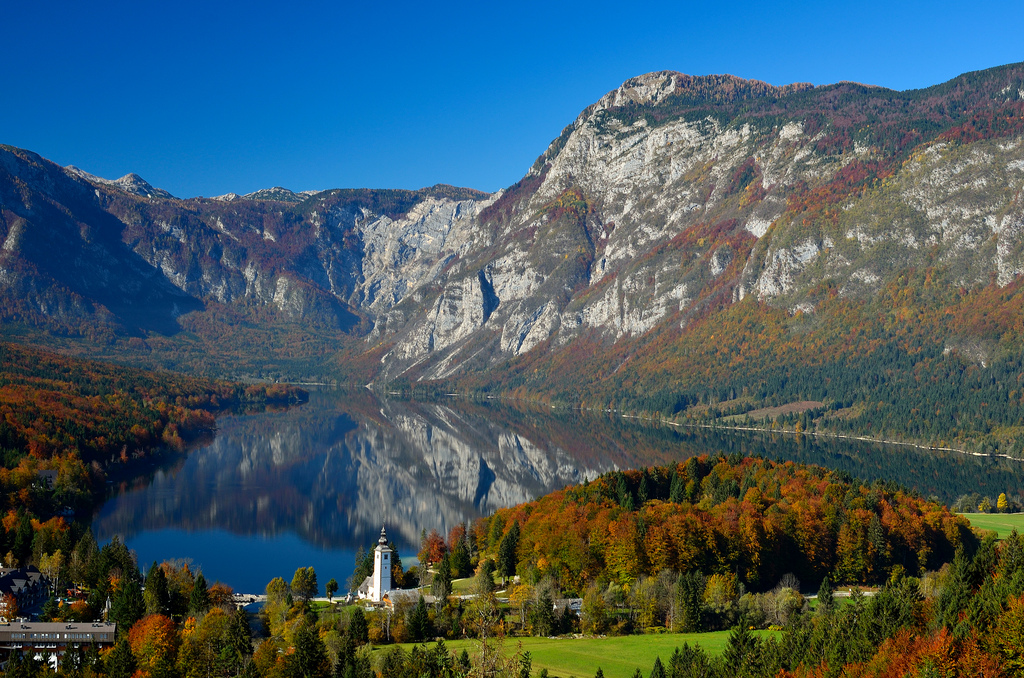 Bohinj Lake is one of the most beautiful lake in Julian Alps. It is also the largest permanent lake attractive for all those who love nature in all seasons, surrounded by winter resort Kobla, Vogel and Soriska mountains. It is forty-five meters deep, 4.2 km long, one kilometer wide. There are numerous opportunity to spend unforgettable holiday. You can fishing, walk along the lake, swim during the summer, explore the forest, drive the boats. If you like ice skating, you can explore fine ice surface during the winter or just visit Ski center Vogel and enjoy in skiing, boarding and other winter activities.
It is an ideal place for relaxations and holidays during the winter and summer. Swimming is recommended in July and August when the temperature of water reaches 25 degrees Celsius. The average temperature during the summer is 23 degrees. Fishing is very popular here during the summer season, but many tourists use opportunity for a drive to nearby rivers.
Accommodation in Bohinj can be found in the surrounding places: Stara Fuzina, Kamnje, German Rost Ukanc, Nomenj. Ribcev Laz is tourist center near the coast and you can find all important information during your stay in Bohinj.